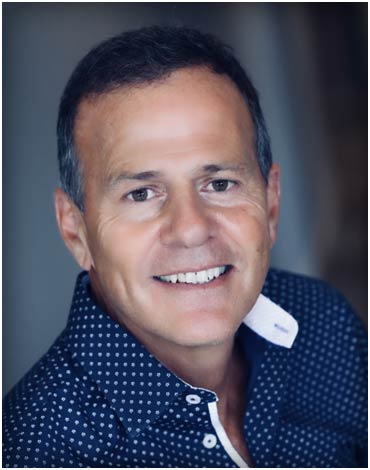 Dr. Anthony Giallonardo
Doctor of Chiropractic
Dr. Anthony Giallonardo is a Niagara Falls, Ontario native who has been practicing chiropractic since graduating from Brock University and on then Parker College of Chiropractic in Dallas, Texas in 1990. Upon completion of chiropractic college, Dr. Giallonardo practiced in Texas before returning to the Niagara area where he opened his chiropractic practice in 1993.
Dr. Giallonardo is passionate about natural health especially as it relates to whole body systems. During the past two decades, he has travelled extensively throughout the world observing and training in the latest techniques in chiropractic and integrative medicine.
Dr. Giallonardo is a Certified Chiropractic Wellness Practitioner (C.C.W.P.), a comprehensive postgraduate educational program through the International Chiropractic Association in Washington, D.C. which includes evidence-based protocols in nutrition, natural health, wellness directed physical fitness and spinal hygiene as well as a state of mind and emotional health. His practice focusses on supporting wellness lifestyle changes as they relate to chiropractic philosophy.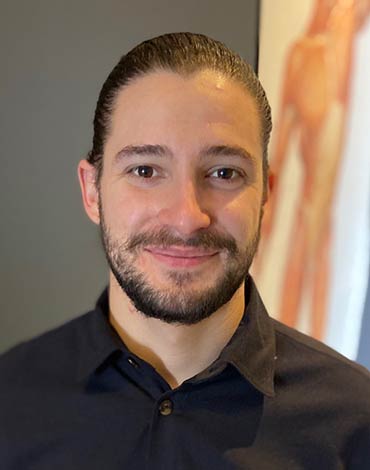 Dr. Lucas Rizzo
Doctor of Chiropractic
Dr. Lucas Rizzo is a licensed chiropractor born and raised in Niagara Falls, Ontario. His passion for sports and health led him to Wilfrid Laurier University where he completed his Bachelor of Science in Kinesiology. From there, his education took him to Spain, where He earned a Masters in Science at Universidad Catolica San Antonio de Murcia with a focus in post-exercise recovery. This long path led him to New York Chiropractor College to pursue his dream of becoming a chiropractor.
At NYCC, He learned a great deal from his professors, mentors and colleagues. Throughout his four years, he was presented with a number of shadow opportunities with professional sports team doctors who have shaped his style of treatment. He integrates a combination of diversified adjusting, active release techniques, evidenced-based rehabilitation protocols and individualized exercise programs in order to optimize the health and long-term wellness of his patients.
When he's not in the office, He's in the kitchen cooking up a storm, doing yoga, running, playing soccer or just catching up with friends and family.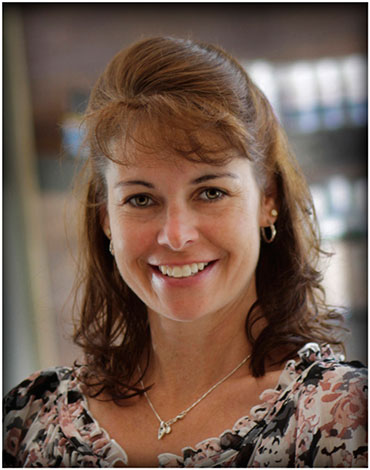 Liz Casciano
Chiropractic Assistant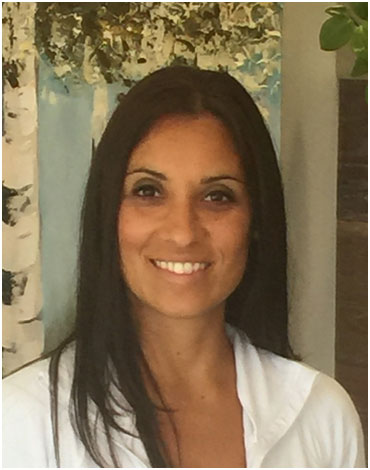 Karen Snow
BSc(Kin), RMT
Registered Massage Therapist
Karen is an RMT from Niagara Falls with a clinical background in Kinesiology. Her treatments are calming but corrective based. She believes strongly in a caring , natural team focussed approach to health and is excited to be a part of the One Wellness Team. You will always see her smiling and as one of our Registered Massage Therapists, you know she's got your 'back'.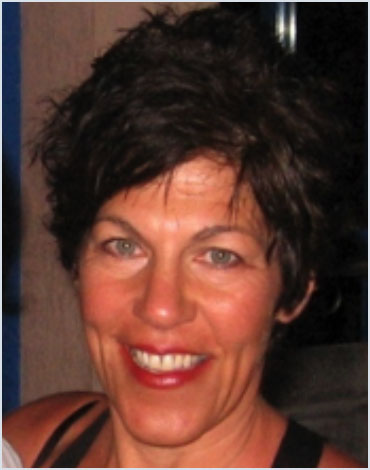 Maura Bommer
Integrative Manual Therapist
Maura Bommer had gotten her start in the health and wellness field through physical fitness.
Initially being a certified aerobics instructor and personal trainer in the early 90s, she continued to become a Stott-certified Pilates instructor which developed into a Pilates Rehab Trainer; Therapeutic Pilates and Post Rehab Exercise Design Specialist. Her passion for total wellness developed further when she enrolled in the Connecticut Institute of Integrative Manual Therapy.
Maura is a fully certified Integrative Manual Therapist (IMT) with certificates in Muscle Energy, Neural Tissue Relief, Functional Medicine and Advanced Sacral Biomechanics.
Maura is extremely excited to bring these specialties to One Wellness Niagara and the whole of the Niagara community—see what IMT can do for you!