Chiropractic
Your chiropractic services include the latest gentle and safe techniques. With over 20 years of experience our practitioners will assure your needs will be met by paying special attention to your body's musculoskeletal structure, neurological activity, vascular system, emotions and environmental relationships. One Wellness Niagara not only treats your symptoms but looks for the underlying cause of your pain so that your health may be restored.
Massage
Massage therapy is the manipulation of the soft tissues of your body, including muscles, tendons, connective tissue, ligaments and joints. Massage therapy helps to reduce your soft tissue discomfort associated with the everyday stressors we experience in our lives
Nutritional Assessments
Introducing ZYTO technology. Zyto is a biocommunication device which scans your body prompting a closer look at specific organs and body systems. It helps to explore your biological preference for medicine, nutritional supplements, and treatments you could benefit from. Many people take nutritional supplements , but guess as to what supplement will work best. Even though a supplement may work for someone else, how do you know it is providing the support you need at the present time? The Zyto scan provides you with information that may help identify your nutritional needs. For more information: www.zyto.com
Orthotics
Many common complaints such as heel pain, knee pain and low back pain are caused by poor foot biomechanics. The most common form of bad foot biomechanics is over-pronation, which is the dropping of the arches and rolling inwards of the feet and ankles and affects an estimated 70 percent of the population.
Custom made orthotics correct over-pronation and realign the foot and ankle bones to their neutral position, restoring natural foot function. At One Wellness Niagara , your orthotics are custom made and fitted to your satisfaction.
Shockwave Therapy
Shockwave therapy is a non-invasive, painless treatment that uses high-frequency sound waves to accelerate the natural healing process of the body. It is a popular and effective therapy option for a variety of musculoskeletal conditions, including tendonitis, plantar fasciitis, and chronic pain.
During a shockwave therapy session, a healthcare professional will apply a handheld device to the affected area, sending focused pulses of energy into the tissue. This triggers a positive inflammatory response, which helps to stimulate blood flow and promote tissue regeneration.
Shockwave therapy has been shown to be a safe and effective alternative to surgery or medication for many patients suffering from chronic pain. It's a non-invasive and drug-free approach that can help reduce pain, improve function, and speed up recovery times. If you're looking for a safe, effective, and natural way to reduce pain and improve function, shockwave therapy may be the right choice for you.
BrainTap
BrainTap technology uses sound and light therapy to help stimulate the brain's natural response to relaxation, focus, and better sleep.  We use BrainTap technology to complement our treatments and help our patients achieve better overall health.
BrainTap helps in the following ways :
Stress relief: BrainTap can help reduce stress and anxiety by promoting deep relaxation. Stress is a common cause of many health problems, and by reducing it, we can help our patients achieve better physical and mental health.

Improved sleep: Insomnia and poor sleep quality can have a negative impact on overall health and well-being. BrainTap can improve sleep quality by helping patients achieve deeper, more restful sleep.

Enhanced focus and concentration: By using BrainTap before or after a chiropractic treatment, patients may experience improved focus and concentration. This can be helpful for those who struggle with attention-deficit disorders or for those who need to boost productivity.

Pain management: BrainTap can help manage pain by promoting relaxation and reducing stress. It can also help patients achieve a better state of mind, which can make pain more manageable.
By integrating BrainTap technology into our chiropractic clinic, we offer our patients a holistic approach to health and healing. It's a non-invasive and drug-free way to help you achieve better overall health and well-being.
For more information: BrainTap.com
Colon Hydrotherapy
Colon hydrotherapy, also known as colonic irrigation, is a safe and relaxing method of cleansing the large intestine by gently flushing water through the colon. The process involves inserting a small tube into the rectum through which filtered water is introduced into the colon. The water helps to soften and loosen any waste material that may have accumulated in the colon, and this waste is then eliminated through the same tube.
This process stimulates the body's immunity by removing unwanted materials and toxins from the colon, which can improve the overall health of the body. Many people who undergo colon hydrotherapy report feeling lighter, more energetic, and less bloated.
Cold Laser Therapy
Cold laser therapy, also known as low-level laser therapy, is a safe and gentle treatment option used to provide soothing relief to patients.  Our clinic uses an advanced Class 4A laser (the highest in its field ) to deliver light energy to targeted areas of the body, promoting cellular regeneration and reducing pain and inflammation.
During a cold laser therapy session, we use a handheld device to direct the laser at the affected area. The light energy penetrates deep into the tissue, stimulating the body's natural healing processes. Unlike traditional forms of laser therapy, cold laser therapy does not produce any uncomfortable heat, making it a completely safe and painless treatment method.
Patients who receive cold laser therapy report feeling a deep sense of relaxation and soothing relief.
Overall, cold laser therapy is a safe, gentle, and effective treatment option used to promote healing and provide relief to patients.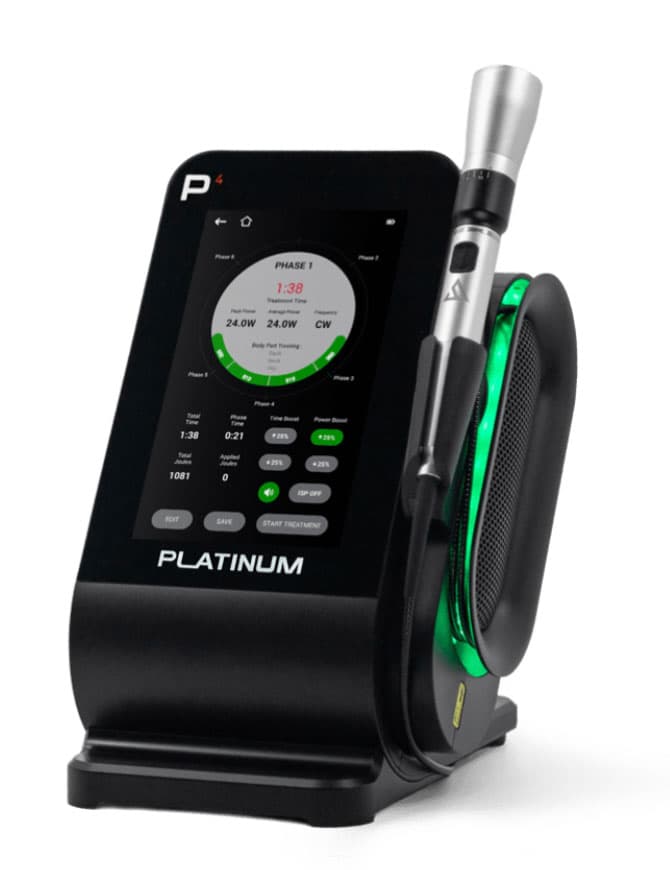 Always feel better after seeing Dr Gialanardo !and Liz always welcomes you as you walk in ! great job guys !
Anthony has been working hard to cure my tendinitis in my shoulder. I'm on week to 13 And getting relief. I couldn't have gotten through without him. It's been a challenge but Anthony is still working hard to get it back in range. Liz is amazing and so kind. It makes a huge difference when calling the office and having an understanding and caring secretary. What an amazing team. Thank you for all your hard work
Anthony, Karen, and Liz are amazing. I always love chatting with them. Anthony brought my back pain down years ago and it's easily managed now. I am so grateful. Karen is a wonderful massage therapist and a joy to be around. My mum and I have gone to Anthony for years now. I will always return. They're busy people so make sure to book regular appointments!
I first began seeing Dr. Giallonardo nearly 20 years ago looking for a way to alleviate frequent headaches. Not only does his treatment continue to ease my headaches, he also has all but eliminated my chronic foot pain from plantar fasciosis and bone spurs. Regular trips to Dr. Giallonardo have provided relief from back aches as well, which has allowed me to continue to pursue the hobbies I enjoy. Dr. Anthony and his team took such excellent care of me following a car accident that I had no need for medicinal pain relief. Anthony is knowledgeable and down to earth, with a genuine concern for the well being of his patients. His adjustments keep me limber; from head to toe (and back)!
Dr. Giallonardo is by far the best chiropractor in the Niagara Region. As someone suffering from a spine disease I have visited many chiropractic clinics in the Niagara Region…some turned me away as they felt my issues were beyond them, some treated me improperly and caused more pain/discomfort and others just took my money repeatedly but never provided me proper treatment. Dr. Giallonardo doesn't turn people away. He is amazing to say the least. He is extremely through & experienced and takes time to listen to his patients and genuinely cares. He is passionate about his job and that truly sets him apart from many others. I cannot say enough wonderful things about him. I recommend his care to absolutely everyone and anyone. If you are looking to feel better and have the best care there is…he is your guy! Thank you for all that you do Dr. Giallonardo!
I have been a patient of One Wellness for the past 12 years. I'm now 71 and feel much stronger and healthier than I did 12 years ago. Dr. Giallonardo takes the time to explain and I never feel rushed. I owe my renewed health to him. I definitely rate the entire staff and operation 5 out of 5 stars. Donna Richardson, Retired Bookkeeper
I went to see Dr. Anthony Giallonardo because i was having severe neck pain and headaches. I was in an auto accident many years ago and the pain had been getting worse as the years went on, to the point where I had very limited range of motion turning my head and was experiencing severe headaches on a normal basis. A few people had recommended Anthony to me, but after years of trying different things for the pain, I was sceptical. Eventually I decided to give it a try and I'm so thankful that I did. A few weeks into treatment there was improvement in my range of motion and a decrease in the pain. I also noticed I wasn't having as many major headaches, when I did get a headache it was less severe. Now after several months of treatment, I have noticed that my headaches are more "few and far between" than they used to be. Before I started treatment, my headaches would bring me to tears at least a few times a week, I'm happy to say I have not cried from the headache pain in over 2 months! Teresa, Niagara Falls, ON
I highly recommend One Wellness Niagara to anyone seeking overall health and well being. Dr. Anthony Giallonardo has helped me with my frequent migraines and sports injuries. He is a wealth of knowledge and such a kind and caring man. He truly takes genuine interest in helping his patients recover and feel better. His staff are professional, courteous and always accommodating.