Committed to your recovery and long term well being
The path to your health begins by defining the root cause of each health issue and then deciding the most practical course of action.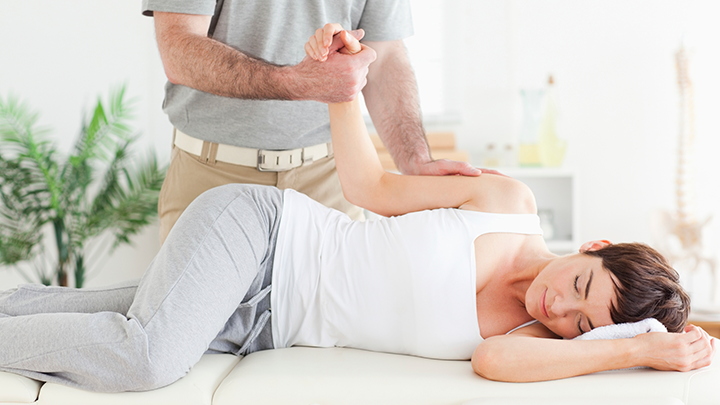 Our Process
At One Wellness Niagara, the path to your health begins by defining the root cause of each health issue and then deciding the most practical course of action.

Wellness Practitioner
A Certified Chiropractic Wellness Practitioner (CCWP) is trained to address the specific issues as related to both symptoms as well as the root causes as generated by lifestyle.
Always feel better after seeing Dr Gialanardo !and Liz always welcomes you as you walk in ! great job guys !
Anthony has been working hard to cure my tendinitis in my shoulder. I'm on week to 13 And getting relief. I couldn't have gotten through without him. It's been a challenge but Anthony is still working hard to get it back in range. Liz is amazing and so kind. It makes a huge difference when calling the office and having an understanding and caring secretary. What an amazing team. Thank you for all your hard work
Anthony, Karen, and Liz are amazing. I always love chatting with them. Anthony brought my back pain down years ago and it's easily managed now. I am so grateful. Karen is a wonderful massage therapist and a joy to be around. My mum and I have gone to Anthony for years now. I will always return. They're busy people so make sure to book regular appointments!
I first began seeing Dr. Giallonardo nearly 20 years ago looking for a way to alleviate frequent headaches. Not only does his treatment continue to ease my headaches, he also has all but eliminated my chronic foot pain from plantar fasciosis and bone spurs. Regular trips to Dr. Giallonardo have provided relief from back aches as well, which has allowed me to continue to pursue the hobbies I enjoy. Dr. Anthony and his team took such excellent care of me following a car accident that I had no need for medicinal pain relief. Anthony is knowledgeable and down to earth, with a genuine concern for the well being of his patients. His adjustments keep me limber; from head to toe (and back)!
Dr. Giallonardo is by far the best chiropractor in the Niagara Region. As someone suffering from a spine disease I have visited many chiropractic clinics in the Niagara Region…some turned me away as they felt my issues were beyond them, some treated me improperly and caused more pain/discomfort and others just took my money repeatedly but never provided me proper treatment. Dr. Giallonardo doesn't turn people away. He is amazing to say the least. He is extremely through & experienced and takes time to listen to his patients and genuinely cares. He is passionate about his job and that truly sets him apart from many others. I cannot say enough wonderful things about him. I recommend his care to absolutely everyone and anyone. If you are looking to feel better and have the best care there is…he is your guy! Thank you for all that you do Dr. Giallonardo!
I have been a patient of One Wellness for the past 12 years. I'm now 71 and feel much stronger and healthier than I did 12 years ago. Dr. Giallonardo takes the time to explain and I never feel rushed. I owe my renewed health to him. I definitely rate the entire staff and operation 5 out of 5 stars. Donna Richardson, Retired Bookkeeper
I went to see Dr. Anthony Giallonardo because i was having severe neck pain and headaches. I was in an auto accident many years ago and the pain had been getting worse as the years went on, to the point where I had very limited range of motion turning my head and was experiencing severe headaches on a normal basis. A few people had recommended Anthony to me, but after years of trying different things for the pain, I was sceptical. Eventually I decided to give it a try and I'm so thankful that I did. A few weeks into treatment there was improvement in my range of motion and a decrease in the pain. I also noticed I wasn't having as many major headaches, when I did get a headache it was less severe. Now after several months of treatment, I have noticed that my headaches are more "few and far between" than they used to be. Before I started treatment, my headaches would bring me to tears at least a few times a week, I'm happy to say I have not cried from the headache pain in over 2 months! Teresa, Niagara Falls, ON
I highly recommend One Wellness Niagara to anyone seeking overall health and well being. Dr. Anthony Giallonardo has helped me with my frequent migraines and sports injuries. He is a wealth of knowledge and such a kind and caring man. He truly takes genuine interest in helping his patients recover and feel better. His staff are professional, courteous and always accommodating.